DEPARTMENT OF DANCE AND THEATRE
CELEBRATING THE POWER OF DANCE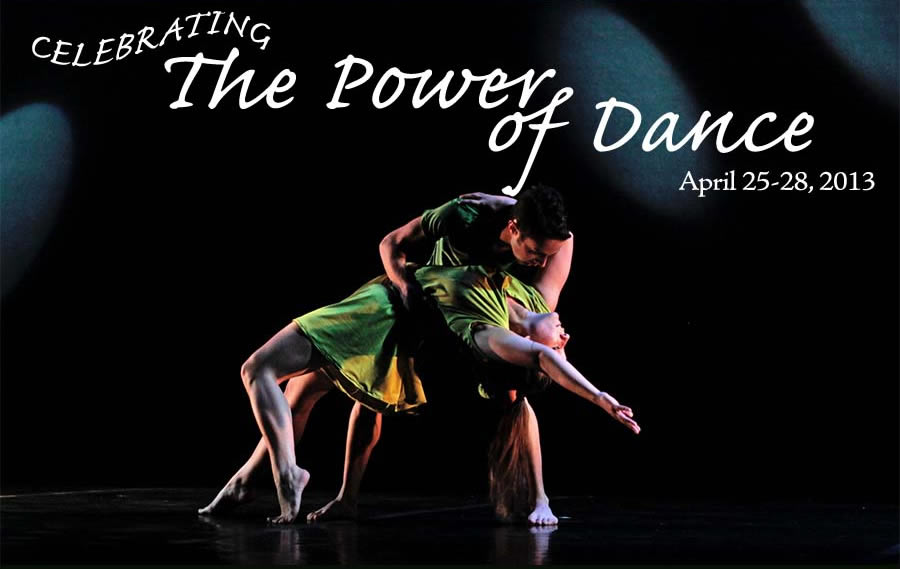 home | class schedule | teacher bios
ALUMNI & SPECIAL GUEST CLASSES
April 25 & 26
"Weighted Release"
Jake Bone
Through class we will explore the concept of releasing the weight of the bones to create movement with a natural momentum. Furthering the exploration and personal discovery of moving from the bone to purposely contracting the muscle to see how this affects our movement. These explorations will lead to unexpected movement sequences and new articulations within the body. We will then create a laboratory environment of allowing the dancer to have the decision to go with or against an impetus for movement. Reflecting on how these decisions changed or heightened their movement experiences. The dancer should be prepared to take a risk and not edit one's self because there is beauty in the raw and undefined.
BARE Rep
Jake Bone
We will explore repertoire from Aves, which is a new evening length piece created by BARE Dance Company. The piece is about a class or species of birds. We will learn a few phrases from various sections and then piece them together.
Contemporary Modern Technique & Rep
Kristin Daniels
How do you continue from one movement to the next without losing the meaning of the original impetus? Traveling through the movement vocabulary of Kristin Daniels' recent work "Redemption," this class explores questions needing consistent attention in order to maintain the integrity of dance performance. Students will twist, fall, suspend and reach beyond their kinespheres with focus on the meaning of the initial impetus.
Musical Theatre Jazz
Jenni Holley
Jenni is very excited to be sharing her love of musical theatre dance with the students of UNT. Her class will comprise of a contemporary jazz based warm up that incorporates stretching, strengthening, and some Yoga aspects. There will be progressions across the floor emphasizing the technique of various kicks, leaps, and turns. Dance combinations from Jenni's musical theatre repertoire will include variations as well as original Broadway choreography from such classic musicals as Cats, A Chorus Line, and West Side Story. Dancers are encouraged to do warm up barefoot, and may do progressions and dance combinations either barefoot or in jazz shoes. Musical theatre dance incorporates elements from all styles of dance, so be prepared for anything!
Contemporary
Lauren Hope Mickel
This class will fuse Modern and Contemporary techniques while focusing on kinesthetic awareness and emotional expression. The class will consist of a warm-up, short movement variations, a choreographic combination extending the overarching themes, and a cool down/discussion.
Improvisation
Lauren Hope Mickel
This class would be based on improvisation and therapeutic techniques. This class would focus on individual motivations, goals, and goal directed activities working with authentic movement, improvisation, and contact. Participants will explore and attempt to answer the questions: "What do YOU want?" "Why do YOU want it?" and "How do YOU go about accomplishing it?"
Contemporary
Tyler Patterson
A skill all dancers should have is an ability to come into dance through different doorways. As a more athletic dancer with my foundation in ballet, I have come to realize the benefits of approaching this movement through the doorway of Release Technique. This technique allows dancers to access deep muscles that work efficiently to accomplish movement. My goal with this technique class is to help students find empowerment and joy in moving athletically and virtuosically while using the lens of release technique to keep their bodies safe and the movement alive and breathing.
The warm up exercises will be rooted in classical classroom techniques such as plies and tendues, with simultaneous allowance of improvisation. This will allow students to heat and awaken their bodies while also bringing their own identity to the movement. The phrase I will teach will involve large maximal movements that will encourage students to delight in momentum and risk their balance so they may discover their limits and push themselves. We will cool down together in a circle and end in a group hug to celebrate the accomplishments in exploration within the class.
Range, Reach and (e)Motion: Creating Space Within…
Amiti Perry
This class explores visualizing and physically creating space in the body to increase breath, range of motion, internal connection and awakening of muscle fibers. Through the process of a full body warm-up to the energetic final phrase, students will find more physical and emotional accessibility in their movement as well as connect to their performance-self.
Warm-UP & Energize // Choreographing the Audience's Eye
Amiti Perry
Through exercises using weight and space, students will learn and utilize skills to hone their choreographic eye with incorporating partnering techniques. Beginning with partnering warm-up, the class evolves through a choreographic process, with continual feedback from peers and instructor. This class offers the opportunity to look at the purpose of partnering in set choreography – the human connection and beyond; why it interesting and how to tease and train your audiences eyes.
Partnering
Jackie Beth Shilcutt
People, Props, and Phrasework Come explore the dynamics of momentum, weight sharing, and partnering work. Whether partnering with a person or a prop, we'll examine how weight displacement and creating connections help establish transitions within dance phrasework.
Capoeira
Jackie Beth Shilcutt
Brazilian martial art that combines elements of dance and music. Join Jackie for this unique and fun experience!
The Right "Rite of Spring?"
Lew Thomas
Come experience Stravinsky's masterpiece in Mary Wigman's staging, Berlin 1957-58.
Wigman characterized her version as: "a choral movement-happening" that intercepts the musical and fokloric narrative of the piece. With failing physical strength, she staged a performance in 1957 that shook the dance world politics. Would you like to try some of her choreography? Learn about "Sacre…" from a participant.